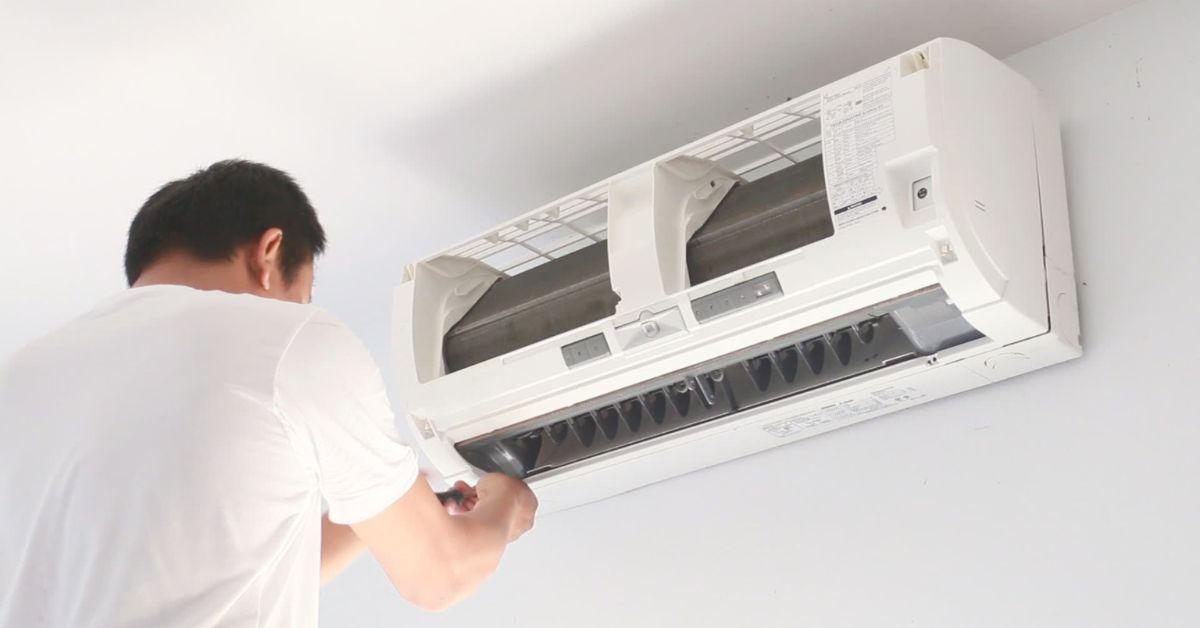 5 Essential Tips for a Successful Air Conditioning Installation
Air conditioners are our saviors, respiting the heat in the blistering summers of Sacramento! Additionally, homeowners who haven't yet upgraded their ACs to more energy-efficient models start contemplating investing in one.
Enlisting a reliable HVAC company in Sacramento is vital to ensure quality air conditioning installation. Whether replacing your current AC unit or installing a brand-new system, flawless installation is crucial for optimal performance and comfort throughout the summer.
This blog accentuates the five essential tips to guarantee your AC installation goes infallibly and hassle-free, transforming your home into a relaxed and comfortable oasis. From distinguishing the right HVAC company to averting common installation pitfalls, this blog has you covered! Let's dive in.
5 Vital Tips to Ensure Seamless Air Conditioning Installation
● Research and Select the Right HVAC Company
○ Experience and Expertise Matter
Commence by sifting through Sacramento HVAC providers with an appealing track record of reliable and exceptional air conditioning installations. Consider firms with vast industry experience and licensed and certified technicians with proficiency in handling varied AC system makes and models.
○ Verify Licensing and Insurance
HVAC company must be licensed and insured, so before finalizing any firm, heed this point. A licensed contractor endorses conformity with local standards, whereas insurance protects you from mishaps or harm that unfolds during the installation procedure.
○ Read Customer Reviews and Testimonials
Customer feedback and evaluations are vital in ensuring you have chosen a reliable firm, as they offer essential insights into the company's service quality. So, examine favorable reviews and client contentment to feel confident about your selection for air conditioning installation in Sacramento.
● Create an Air Conditioning Installation Checklist
○ Evaluate Your Home's Cooling Needs
Evaluating your home's cooling requirements is a vital decisive factor for selecting the appropriate size and type of air conditioner. Room size, insulation, and overall square footage make a substantial difference in choosing the optimal cooling system for your home.
○ Choose the Ideal Location
Thoughtfully plan your outdoor unit's location to ensure efficient cooling and proper air distribution while allowing easy access for maintenance. Consider the same for indoor units to enjoy appropriate air distribution and optimal functioning.
○ Consider Additional Features
Discover sophisticated features such as programmable thermostats, zoning choices, and energy-efficient models to improve your AC system's performance and energy savings.
● Key Steps for Successful AC Setup
○ Proper Sizing and Load Calculation
Precise sizing is vital for optimizing your AC's efficiency and performance. HVAC technicians must calculate load to determine the cooling capacity required to keep your home comfortable.
○ Ductwork Evaluation and Sealing
Examine ductwork for leaks, blockages, or damage that might impair airflow and efficiency. Additionally, intending to reduce energy, seal gaps while ascertaining that the ducts are appropriately insulated.
○ Quality Installations and Techniques
From securing electrical connections to affixing components, meticulous and precise installation is needed to ensure a reliable and safe setup.
● Common Mistakes to Avoid During Installation
○ Skipping Load Calculation
Neglecting load calculation may supervene an oversized or undersized air conditioner, leading to energy inefficiency, uneven cooling, and higher system wear.
○ Poorly Located Outdoor Unit
Installing your outdoor unit in a confined airflow area or near obstacles may block heat dissipation, reducing the unit's effectiveness and lifespan.
● Regular Maintenance and Air Conditioner Service
○ Schedule Maintenance Checks
Investing in periodic maintenance help surpasses your AC's lifespan and maintain flawless performance around the year. Seek air conditioner service in Sacramento from a reliable and certified HVAC company or technician to keep your system pristine.
○ Filter Replacement and Cleaning
Add cleaning and replacing your air filter to your to-do list to guarantee optimum airflow and minimize dust and debris accumulation, which may hamper AC efficiency.
○ Timely Repairs and Troubleshooting
Resolve any issues or breakdowns as soon as possible to avert further damage and expensive fixes. Employ professionals for inspecting and repairing to keep your AC unit functioning flawlessly.
Final Thoughts
Quality air conditioning installation is prominent in keeping your home cool and refreshing during the sweltering Sacramento summers. By researching and selecting the right HVAC company, creating an installation checklist, and following vital steps for setup, you can ensure a smooth and efficient installation process.
Preventing common mistakes and investing in regular maintenance and air conditioner service in Sacramento will keep your AC system in peak condition, offering you optimal comfort for years ahead. So, embrace the journey of a successful AC installation, and let the cool air wash over you in the comfort of your home.